Brief description of the corporate members of the Greek Indian Business Association (GIBA) with links to their websites for direct communication with the Greek, Indian and international market.
The company represents Greek and foreign manufacturers of electric vehicles of all types and invests in renewable energy and environmental protection programs in Epirus and Northern Greece.
E-mail: electrokinisisioanninon@gmail.com
Tel. (viber) +30 697 269 4620
Ioannina, Greece
Website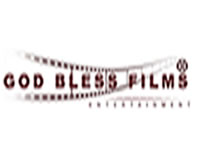 God Bless Films and Entertainment Pvt Ltd
Your global production partner for film productions anywhere in India and Europe.
Whether you're arranging a shoot from out of town or heading overseas, your production can benefit from the 24/7 support of our global team.
At God Bless Films and Entertainment Pvt Ltd we live and breathe filming, and no job is too big or too small for us. We love sharing our local knowledge about film permits just as much as we love producing demanding multi-camera shoots or your next award-winning audio and video.
New Delhi, India
Website
Klapping Hands Entertainments
We are in film Production service and
entertainment, providing services like organizing Stage performance, Cultural programs, Stage Dramas, Film Scouting, Artist supply, Distributions, language dubbing, representing the movie in International film festivals etc.
We have been worked with Slovenia Film production Company for representing their film in Indian Film festivals like Indian International film festival, Chambal International film Festival and Dadaseheb phalke and also we have provided an English Dubbing service for Bulgarian film Production company.
Hyderabad, Telagana, India
Films'n Roses
The owner of Films΄n Roses Vicky Merkati is a highly experienced producer who works in advertising and film industry for more than 20 years and collaborates with the best specialists.
Films΄n Roses provides full production services for future films, videoclips, documentaries, short films, advertisements and top effective organisation on a variety of events.
Marousi, Athens, Greece
Website
Big Bat Films
We are a film and music video production company based in Mumbai, India, and Athens, Greece. The core vision of our company is to provide original and engaging content. We want to take the concept of filmmaking in the Indian context and broaden with what and how films are made here.
By working on Indian and International content, we plan to work with a cross-section of Indian and International artists and technical crews we can bring a more integrated view to Indian cinema.

Mumbai, Athens
Website
1st Bollywood Dance Academy Greece
The Academy offers courses of Indian dances since 2013 and has a professional dancing team participating in international festivals, contests, video clips, documentaries, and movies as well as dance shows and professional presentations all over Greece.
Athens, Greece
CONSTRUCTION & REAL ESTATE

Stavros Tsiaousis
The vision of ASTROKAT is to constantly
promote innovative services in the construction market and create new sectors of entrepreneurial activities.
The mission of the company is the complete satisfaction of the customer's requirements.

Anastasios (Tasos) Ladas
Property Consultant, Banking & Finance in Alesta.
Alesta provides services in the following areas: Finance & Management Consulting, Deal Brokerage in Corporate and Real Estate Transactions and Facilitation of Investors interested in acquiring business interests in Greece.

Siampani Architects
Siampani Architects is a practice that is active for decades and has professional experience in Greece, India, Italy, Norway and U.K. We provide services in the fields of architecture, construction, renovation, decor, and real estate.

Hellenic-Indian Society for Culture & Development
Publications, Education and Research, Cultural Events, Aid and Development.
Athens, Greece
website
Athens Center for Indian &

Indo-Hellenic Studies
Regular Courses in Hindi, Sanskrit, Indian Philosophy, History and Culture
 Research projects in Greece and India
Athens, Greece
Website

Udaipur International Centre for the Visual Arts
A not-for-profit organization that encourages, promotes and supports innovative work in the field of the Marble Sculpting and fusion of local art. Our Exhibition and Education Centre consists of a permanent Gallery and a fully equipped Workshop for Marble, Granite and Stone Sculpting.
The Centre acts as a platform for cross-cultural exchange between India, Greece and other countries. A few prospective collaborations may be with the leading Sculpting Schools or leading Sculptors that will bring new talent and designs into India and vice versa.
We welcome all to collaborate where we can and strengthen the cultural relations between India and Greece.
Udaipur, Rajasthan, India
Website

DIAN Training Activities
Regular courses & Research in Greece and India E.U. Programs / Publications / Education
We have the capacity and willingness to develop Educational Activities on issues such as: a) Environmental Protection and Environmental Education, b) Culture and Traditions.
Athens, Greece
Website
FOOD PROCESSING & AGRICULTURE
Vagias Foods S.A.
The involvement of the Vagias family in olive oil production and trading dates back to 1928. Since 2005 the company has been focusing on the processing and trading of table olives and has demonstrated a remarkable exporting activity in a wide range of olive products. The company owns contemporary facilities of 5.000 m in Atalanti, Fthiotida region, with state–of–the–art, fully automated machinery and well-trained personnel.
Vagias Foods S.A has implemented ISO 22000 / HACCP, ISO9000, and IFS and has developed effective quality inspection processes to safeguard quality at all stages of production.
The company's philosophy is to provide tasteful products conforming to international food safety standards, which will delight its customers.
Ktima Gerovassiliou
Ktima Gerovassiliou has been involved in vine cultivation and winemaking since 1981. On the slopes of Epanomi, a few kilometers away from the city of Thessaloniki, a meticulously well-cared vineyard surrounds the modern winery, where the renowned Ktima Gerovassiliou wines are produced.
At Ktima Gerovassiliou, the vineyard is cultivated with great care and enthusiasm that leads Gerovassiliou to constantly researching and experimenting with Greek and foreign varieties, both well and less known ones. New technological advances blend well with tradition throughout vine growing and vinification processes. The aim is to produce high quality wines from grapes cultivated exclusively in privately-owned vineyard; wines that carry all distinct characteristics of the specific microclimate (terroir) in Epanomi.
At the heart of the winery, the Gerovassiliou Wine Museum presents various aspects of the world history of wine-growing. The creation of the Wine Museum itself in combination with the various activities organized -visits, wine tastings, educational programs, seminars, publications- contribute to the diffusion of wine-growing culture.
Epanomi, Thessaloniki, Greece
Couniniotis Group
A company as old as the history of modern Greece. From the 19th century to today, for five generations, the Couniniotis Group of Companies is operating mainly in the food processing and agriculture sector. We are proud for being for decades on of the top-10 exporters in Greece. Our specialty since 1876 remains: cultivating, processing, packaging and exporting raisins, sultanas and a variety of dried fruits from all over the world. Our more recent activities are expanding in the fields of Real Estate, Parking Lots and Petrol Stations.

Health P.C.
Cultivation and industrial processing of high-quality organic agricultural products and herbs and their marketing on the domestic and international markets. Juices and cosmetic products of aloe, olive oil, herbs, and food supplements.

Genelabs
Genelabs is an ISO-9001 accredited medical exam clinic organized via three different departments – Blood test department, Molecular department, and Gynecological department – that offer a wide range of medical exams. In addition, it offers b2b services to doctors who wish to provide their clientele medical exams.
Its focus is on the spectrum of Gynecological exams and in particular the exams that are conducted during pregnancy, under the scientific name NIPT test (Non Invasive Pregnancy Test).
Our target is to create a partnership with companies and institutions in India in the field of Gynecological exams such as NIPT. In addition, we are open to discussion other opportunities of cooperation in the health sector.

Naveen Chandramohan
Founder & CEO of Carot Labs, India and Singapore based biotech company that pioneers in developing niche high value ingredients from microbes, that are of nutritional importance. At our state-of-the-art R&D facility, a world class team works on developing the entire end-to-end technology stack for producing the molecules of interest.
Our product portfolio includes Natural Astaxanthin from Haematococcus pluvialis, Omega-3 (EPA & DHA) for proprietary algal strains, Algal Fucoxanthin, Fungal Beta carotene, and several probiotics (Bacillus coagulans, Bifido, etc).
We are scaling up into commercial production for products in our pipeline and we are open for collaborations and strategic partnerships for the same.
INFORMATICS & COMMUNICATIONS

iPress
iPress has been active since 1992 in the field of business development, introducing new online display models such as web and IT applications, online sales, and social media marketing. It is also active at Pancretan level with issues related to communication and culture.
HellasPhone
Top online tech shop in Greek market and worldwide wholesaling since 2007. We are highly interested in distributing Indian products in Greek & European market Our field is smart phones, brown goods, white goods, consumer electronics, gaming, it hardware, toys, etc. Business CRM and ERP Software production. Custom made cloud solutions for Large Accounts. Retail Tech shop.

John Kyriakopoulos
President – CEO of New Kyros Finance Group.
NEW KYROS FINANCIAL GROUP is a company providing financial advice and brokering to invest in all types of property (stocks, bonds, mutual funds, real estate etc) for Greek and foreign individuals and institutional investors (and through Golden Visa).
NEW KYROS FINANCIAL GROUP is forming a Group together with KYROS LAW OFFICES (Law Firm with Specialization and Awards in Capital Market Law), and HELLENIC INVESTORS ASSOCIATION.
THEON SENSORS S.A.
THEON SENSORS is a global market leader in Night Vision and Thermal Imaging systems for military and security applications. With headquarters in Athens, offices in Kempen, Arlington, Abu Dhabi, Riyadh and Singapore, strategic industrial partners in the US, Saudi Arabia, the Middle and Far East, THEON SENSORS has almost 100.000 systems in service with Armed and Special Forces, in more than 55 countries around the world.

MACEDONIAN MEAT INDUSTRY SA
Our company has been active in the region of Western Macedonia since 1998, it has the know-how but also the experience of the correct and efficient operation of a modern and organized slaughterhouse. It relies on its people as a labor-intensive company and invests in them for its further development in the future.
Ptolemaida, Greece

Balaji Marbles
We, at Balaji Marbles, have been in the business of Marble for more than 2 decades. At our factory in Udaipur, we have mastered the process of providing products that promise quality, purity and beauty that will stand the test of time. We offer an extensive range of marbles, granites, stones, slates, and all types of sandstones that are breathtaking in their combinations of colours and patterns which are mostly processed in house.
We also produce and export 'Prepolished' 'Calibrated' Marble Tiles in various thickness. Our wide range of designs gives our clients countless choices.
Udaipuri, Rajasthan, India
Website
Email: kunal@balajimarbles.in

Dr. A. Rajendran
Life Care Phyto Labs is a GMP Certified Manufacturer and supplier of Herbal products (Indian system of medicine), nutraceutical dietary health supplement, phyto extracts, isolates, phytomedicine, cosmeceuticals, alternative medicine, and other health care range.
Consulting: Trading, Events, Investment

Amical Invesco Business Solutions Pvt Ltd
We  are an international business consultant providing services for business plans through investment programs like start-up companies abroad, new company registrations, food business, real estate, import and export of herbal products, spices, garments, artificial jewelleries, gift and handicrafts. We also organize international exhibitions to branding products of collaborating companies and promoting vocational training programs through the Industries, Marine, Agricultural and Culinary Institutions etc.
We have been  collaborating with companies in Malta, Latvia, France, Italy and Netherlands. We have also exhibited in Thessaloniki International Trade Fair in 2018 with 3 stalls of Indian Companies.
Hyderabad, Telangana, India
Website
Consulting

Christos Voliotis
Christos Voliotis is a Business Intelligence Expert with in-depth knowledge in the fields of Agriculture and Food Processing, Construction and Hospitality. He is engaged in numerous projects in Africa Continent, India, UAE, Turkey and China. Key projects are housing in Africa, Food Processing in India, UAE and China and a combination of Greek Golden Visa and Investments for all of the above countries. Recently, he has started examining the potential in Bangladesh.
Email: christosvol@gmail.com
Tel. +306948239281
Athens, Greece
Fisheries Sector
Agelidakis K&H Partnership
Agelidakis K&H Partnership is one of the largest Greek companies in the commercial fisheries sector. Its main activity is focused on the sale of all kinds of ropes and fishing nets (coastal nets, trawl nets, purse seines, etc.)
Having years of work in the field of commercial fisheries, the company is interested in the import of quality materials and collaboration with foreign companies while maintaining the best quality and the most competitive prices for its products.
Nea Michaniona, Thessaloniki, Greece

Website
Renewable Energy Resources
Dr. Efstratios Soubassakis, C.E.M.
Senior business executive in Energy and Environmental projects, utilizing Renewable Energy Resources and Rational Use of Energy. Professor in Engineering and Management Departments in Universities including in the USA and EU. Have worked in regions including the USA, Europe, China, India, Sri Lanka.
E-mail: soubassakis@gmail.com
Telephone (Viber): +30-6977593005
Athens, Greece
Tech, Innovation, Futurism
Stavros Dafnomilis
Tech veteran passionate about technology, innovator and futurist with an extensive career as a visionary entrepreneur and C-Level executive. Proven track record of rapidly identifying new market opportunities, design and implement innovative technological solutions, to meet the growing challenges in an exponentially changing world.
E-mail: sdafnom@gmail.com
Telephone: +30-6974892383
Travel Agencies
Dun Travels
We have been working in the tourism sector for over a decade. We would like to work with Greek travel agents to attract more Indian people to Greece, as well as to promote Greek tourism in India.
Hellenic Trade Council
HETCO – the Hellenic Trade Council, based in Athens, is a nonprofit organization aiming at promoting friendship and mutual respect between Greece, the USA, Israel and other countries, building and enhancing trade relationships, promoting Greek products and expanding commercial activities, highlighting the cultural heritage of Greece. Furthermore, HETCO supports all initiatives for the implementation of activities and events focusing on spreading the arts and literature, Greek history and culture.